Trading Recommendations
Receive all the latest Share Trading Recommendations via email or the website from the Share Prices Advisory team and trade these recommendations yourself directly through the Share Prices website.
Online Trading
Trade shares through the Share Prices website or Trade the Australian and Global Markets with the latest award wining online trading and Investment Platform "The SharePrices Web Trader". In conjunction with Saxo Bank, we will provide you with latest mobile friendly and simple to use trading technologies that will allow you to trade like a pro on any device.
The SharePrices Web Trader will give you access to:
Over 30,000 tradable Stocks, CFD's, Currencies ,Indexes, Futures & Asset Classes
Outstanding brokerage rates (putting money back in your pocket)
Manage your portfolio with a wide range of risk management tools
Live and delayed advanced charting features
Receive the latest Analysis, views, and support from our in-house experts
Fast multi-device mobile access – anytime, anywhere.
---
Full Service Advisors & Portfolio Reviews
All Premium Members who open a broking account with Share Prices will have full access to an array of additional full service advisory services and unlimited portfolio reviews and analysis on your current and future investment portfolios (including your companies, trusts & SMSF portfolios).
Full Service Advisory Services Includes:
The Latest Research & Advice
Personalised Trade Recommendations
Unlimited Backup & Support
Portfolio Management Services
Market Updates, Commentaries & Opinions
Portfolio Reviews & Analysis
Full Service Phone Execution
Buying & Selling Assistance: (Stocks, CFDs, FOREX, Bonds, Options, ETFs, Futures & Indexes)
---
Professional Traders
JB Prime Multi Asset is used by professional fund managers & sophisticate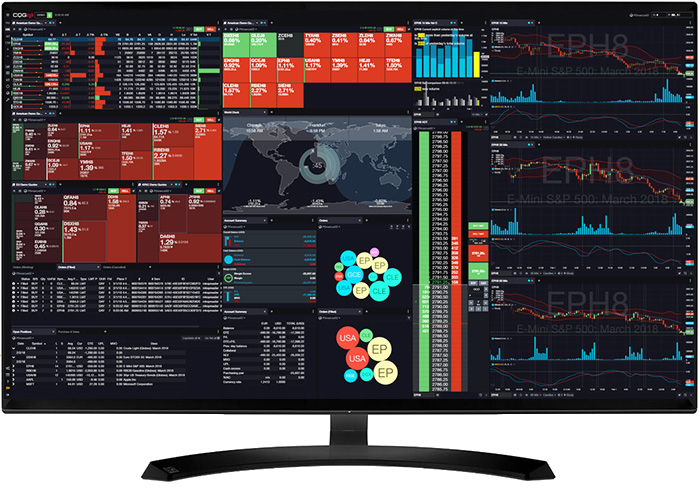 d retail clients who need access to real-time local and global data, advanced trading capabilities and superior liquidity pools in a single, integrated platform using CQG technology.
---
Unlimited reviews for your Share Portfolios
What is a portfolio analysis?
This is an examination of your different assets and asset allocation in your portfolio. This is analyzed to determine the best possible return that can be achieved with your given level of chosen set risk.
Having a portfolio that matches the needs of your individual risk/return profile will mean that you will be able to maximise your potential profit for the level of risk you are prepared to take on with your chosen investments.
Also on request we will create custom trade recommendations and trading strategies that will be provided to you through your Share Prices advisor.
Please not you have to open a Share Prices brokerage account to receive full service advisory, support, personalised recommendations and portfolio reviews. All Full service Advisory support will be provided to you by one of our qualified financial advisors of Share Prices Advisory Services Pty Ltd (AR No: 1263288) who is a corporate authorised representative of Share Prices Australia Pty Ltd.